Frankfurt exclusive !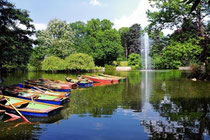 This offer is for individuals, couples or small groups up to 4 people.
You do not come to Frankfurt with a group, but still want to explore the city?
Here you have the possibility to book a personal and exclusive sightseeing tour.
To explore this fantastic city is a wonderful experience.
The date and time are flexible, according to your wishes.

Duration: 1,5 - 2  hours